Ely Buendia collapses during Eraserheads concert
The Eraserheads Reunion Concert on Saturday, August 30, was cut short after lead vocalist Ely Buendia collapsed backstage during the intermission of the concert.
Here's a YouTube video of the announcement of Ely's sister Lally who went onstage with other band members Raimund Marasigan, Buddy Zabala, and Marcus Adoro to explain that "due to my brother's (Ely Buendia) poor health because of the emotional and physical stress he's been experiencing, we apologize for cutting the concert short."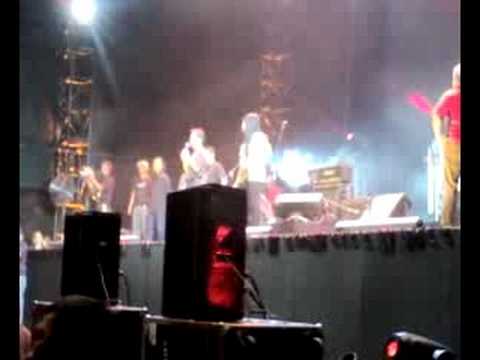 Ely was rushed to the Makati Medical Center after he collapsed backstage during a 20-minute intermission. The band had already played 15 songs and was to sing 15 more after the break. The concert, held at the Fort Bonifacio Global City, started at 8:15 p.m. and took a break at 9:30 p.m.
Inquirer news story here.
Topic keywords for this post:

ely buendia collapse
what song ely buendia collapse
<!–- google_ad_section_end –-> <!–- google_ad_section_start –->