Remember "Who Wants to be a Millionaire?"
Here are some funny and interesting clips of contestants who had a difficult time answering some of the basic questions asked on the show.
Make sure you think twice before giving the final answer. Or else, you'll be one of them.
Videos after the jump.
First question wrong – "B – Final answer. Oh wait!"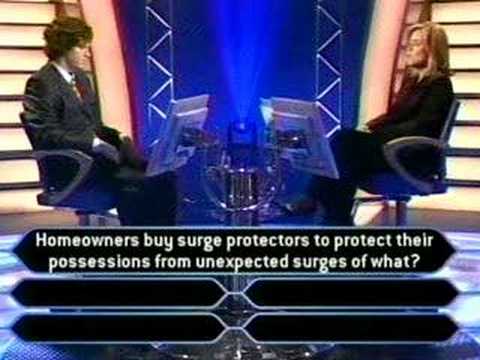 Second question wrong – "No way!"
French edition – "What is it that orbits around the Earth? A. the Moon; B. the Sun; c. Mars; d. Venus."
Topic Summary Keywords:
who wants to be a millionaire philippines, who wants to be a millionaire true religion question, who wants to be a millionaire Philippines how to join, stupid mistakes, who wants to be a millionaire philippines questions, stupid who wants to be a millionaire answers, millionaire mistakes, what is the true religion who wants to be a millionaire, who wants to be a millionaire philippines true religion question, who wants to be a millionaire question what is the true religion