American Idol Season 7 funny audition videos
American Idol (AI) is back!
And the show won't certainly be complete without videos of hilarious auditions. Here's just the first part, taken from the Philadelphia and Dallas auditions. Definitely more to come. Enjoy!
Renaldo Lapuz: I am your brother, your best friend forever
Lyrics of "We're Brothers Forever"

I am your brother
Your best friend forever
Singing the songs
The music that you love
We're brothers 'til the end of time
Together or not
You're always in my heart
You hurt your feelings
And you will rain no more (?)
(I love you brother)
Paula Abdul on Ben Haar: Turn around.. no, don't turn around!
Simon Cowell on Udi Sampat's performance: Slightly disturbing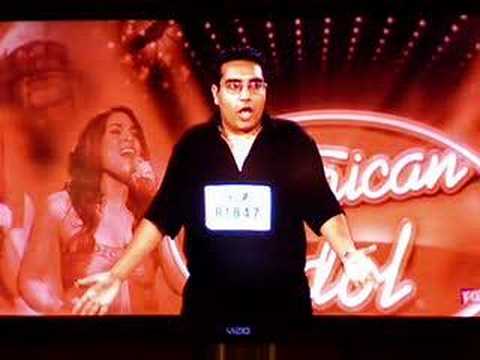 Alaa Youakeem: I wanna love a girl from the hair to the nipple
Paul Marturano sings a stalker's love song to Paula



<!–- google_ad_section_end –-> <!–- google_ad_section_start –->