The price of Bitcoin (BTC) dropped by more than 10% today after the Wall Street Journal reported that U.S. Securities and Exchange Commission (SEC) had found the filings for a Bitcoin spot exchange-traded fund (ETF) to be "inadequate."
Bitcoin saw a staggering price decrease of more than $1,000 today to trade below $30,000 after reaching a 52-week high of $31,392.57 earlier this week.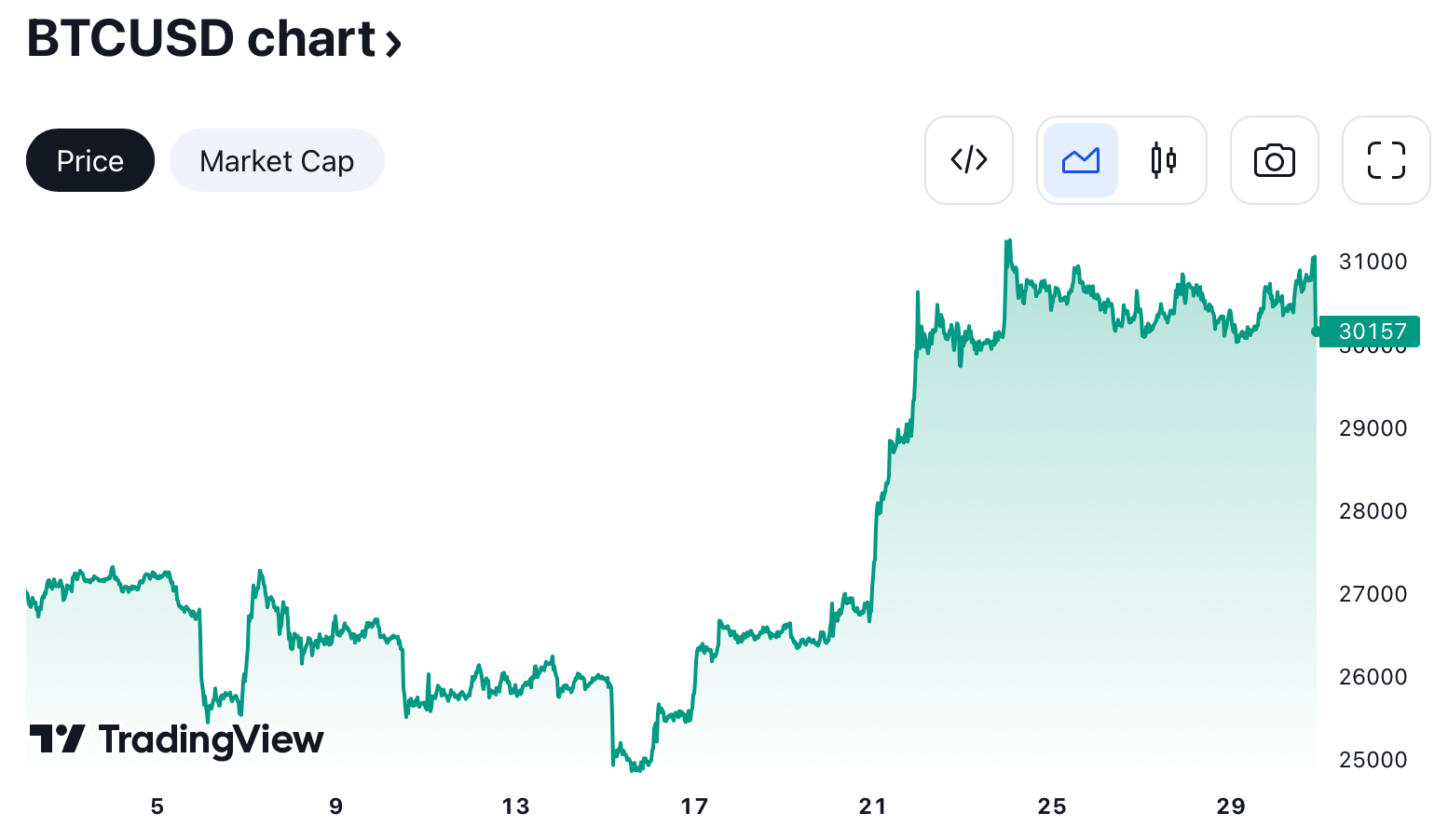 BlackRock, Fidelity, etc. seek approval for Bitcoin spot ETFs
Bitcoin's price rose from the $25,000 level in early June 2023 to a high of $31,392.57 — a 25% increase in less than a month– due to optimism brought about by spot ETF filings by BlackRock , Fidelity, Invesco, and WisdomTree.
An ETF or exchange-traded fund is an investment fund that tracks an underlying asset, such as stocks, bonds, commodities, or cryptocurrencies. ETFs are securities traded on exchanges, just like stocks, and the approval of a Bitcoin spot ETF would have further boosted Bitcoin's price as more individual and institutional investors would have had easy access to invest in the cryptocurrency.
BlackRock and Fidelity are two of the largest asset managers in the world. BlackRock boasts of more than $10.4 trillion in assets under management, while Fidelity had $4.9 trillion in assets under management.
Market analysts expressed hope that the BlackRock filing would appease regulators as it included an agreement to "share surveillance of a spot bitcoin-trading platform with Nasdaq, which would list the ETF," as reported by the Wall Street Journal.
"Yet the SEC told the exchanges that it returned the filings because they didn't name the spot bitcoin exchange with which they are expected to have a 'surveillance-sharing agreement' or provide enough information about the details of those surveillance arrangements."
Futures-based ETF already exist but no spot ETFs yet
There are two basic types of Bitcoin ETFs: futures-based ETFs and spot ETFs.
Futures-based ETFs track the price of Bitcoin futures contracts, while spot ETFs track the price of Bitcoin directly.
The SEC has already approved futures-based Bitcoin ETFs in the past, but it has yet to approve any spot Bitcoin ETFs. The SEC has cited concerns about the lack of liquidity and transparency in the Bitcoin market as reasons for its reluctance to approve spot Bitcoin ETFs.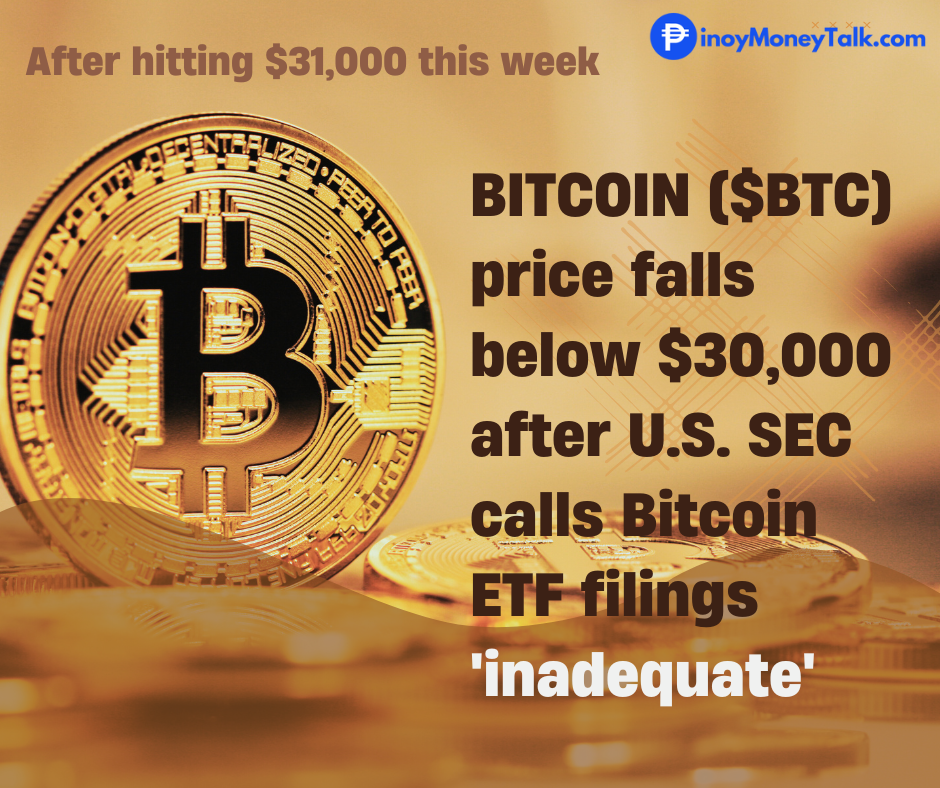 Bitcoin Spot ETFs can still be re-filed
All filings for Bitcoin spot ETFs have been rejected by the SEC. Previous applications "did not meet the requirements" for approval, according to the SEC. Particularly, the SEC has cited risks of fraud and manipulation in the Bitcoin market and the lack of mechanisms to protect investors as reasons for denying the applications.
Investment companies can still re-file their applications, however. The SEC could approve a spot Bitcoin ETF in the future if it can be convinced that consumer protection against fraud and manipulation are adequate and in place.
Time will tell if and when this will happen soon. In the meantime, risk-taking investors can continue to trade and invest in Bitcoin and other crytpocurrencies through platforms such as Binance, Coinbase, etc.
Other interesting articles to read next:
Why People Lose Money in Stocks: The Emotional Cycle of Investing
How to Waive your Credit Card Annual Fee (BDO, BPI, Metrobank, RCBC, Citibank, UnionBank)
Why Filipinos do not become business owners or entrepreneurs
URC and MONDE could be biggest losers in new junk food and sweetened beverage tax