In a not-so-surprising move, the U.S. Federal Reserve (Fed) yesterday raised interest rates by 75 basis points (bps) or 0.75% in a bid to tame rising inflation in the United States.
This was the third consecutive 0.75% rate hike by the Fed, which brings the federal funds rate, the central bank's benchmark interest rate, to a new range of 3.0% to 3.25% — its highest level since 2008.
The Fed's decision to raise rates by 75 bps came amid the release of a report showing U.S. inflation jumped 8.3% in August 2022, slightly cooling down from 8.5% in July 2022 and from a multi-decade peak of 9.1% inflation in June 2022.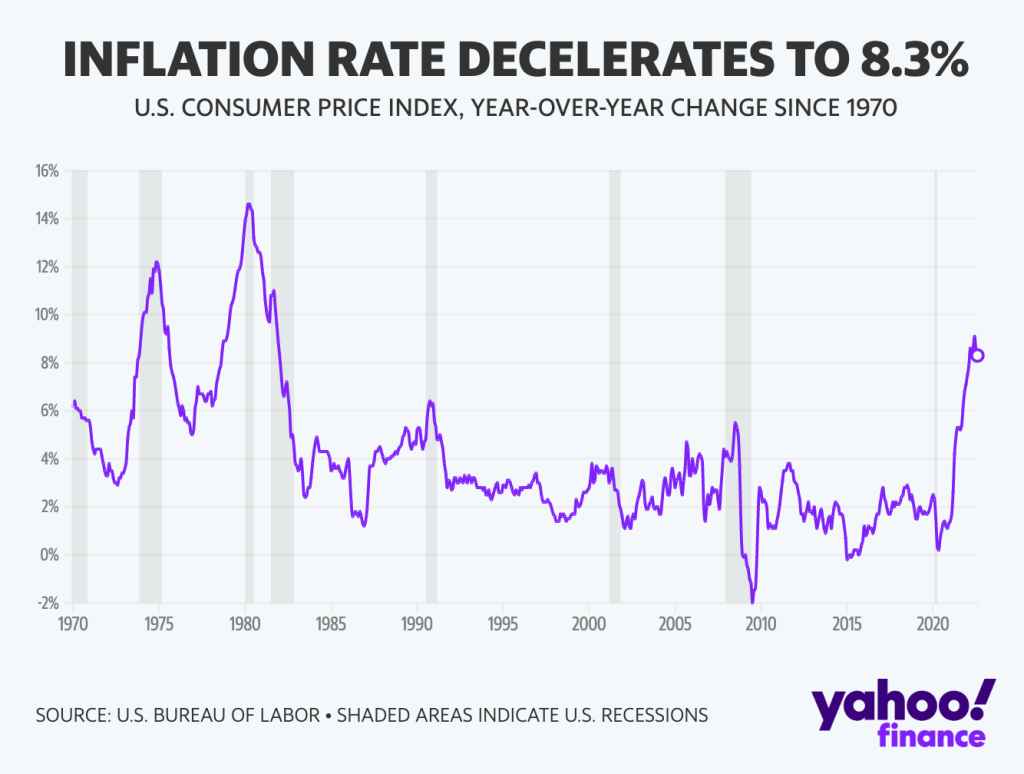 According to a report by local brokerage firm AP Securities, published in stock reports website PinoyInvestor, while the rate hike is at par with expectations, Fed Chair Jerome Powell's statements affirm the Fed's more hawkish stance and that most Fed officials are now expecting interest rates to climb further to 4.5% by next year.
Also from the same stock report:
"Investors were initially expecting that the Fed may start trimming down interest rates in the latter part of 2023 after peaking at 4.5% and this is what was being priced in along with the widely expected 75-bp rate hike, hence the sharp drop that we saw in the US market last night (DJIA down by 1.70%; S&P 500 down by 1.71%).
The hawkish Fed may lead to weaker Peso and further BSP rate hikes and could drive another leg down for the PSEi below the support level of 6,300.
Chart-wise, the PSEi support now stands at 6,200 / 6,000.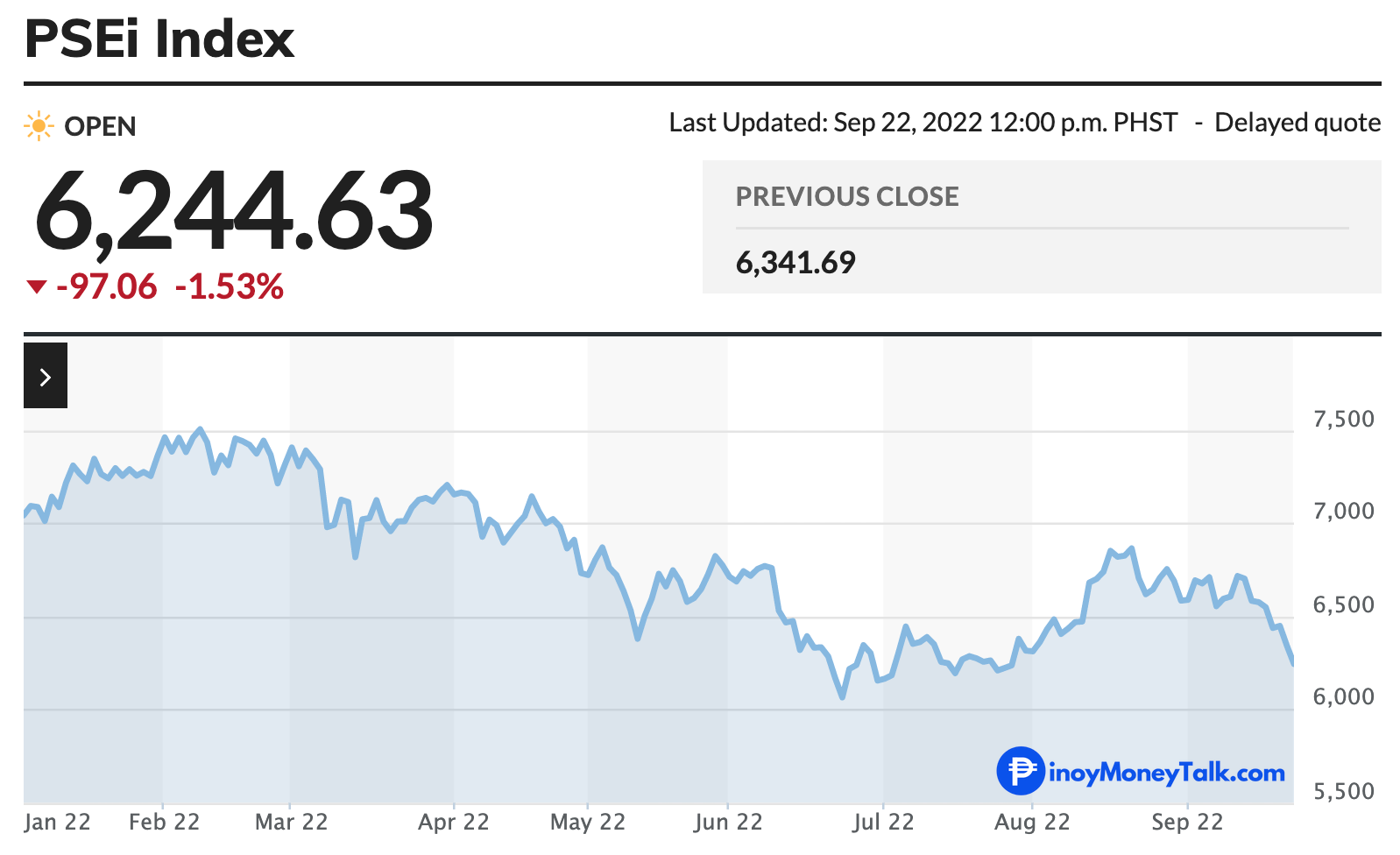 Given this, we would advise investors to maintain liquidity in the meantime and position once the index approaches critical support of 6,000 but for those who are less risk averse, range trading with a focus on banks and bottom fishing picks (excluding property names) as higher interest rates initially hit stocks with high valuations should be prudent.
For our bank picks, we have the following pecking order based on technicals, with prices based on revised Target Prices, mostly downgraded due to lower justified P/B multiple on higher risk-free rate.
Bank of the Philippine Islands (BPI) – Target Price: P111.00
BDO Unibank (BDO) – Target Price: P159.00
Security Bank (SECB) – Target Price: P140.00/share
Metrobank (MBT) – Target Price: P62.00)
For bottom fishing picks, once the index pulls back to immediate support level of 6,200, we would focus on the following stocks:
Converge ICT (CNVRG) – Target Price: P35.00
Globe Telecom (GLO) – Target Price: P3,040
Monde Nissin Corp. (MONDE) – Target Price: P17.00
Puregold Price Club Inc. (PGOLD) – Target Price: P56.35
International Container Terminal Services, Inc. (ICT) – Target Price: P248.00
GT Capital Holdings (GTCAP) – Target Price: P640.00
Investors may also consider DMCI Holdings Inc. – DMC (Target Price: P12.50) outside the bottom fishers given upcoming catalyst of special dividends towards the end of September or first week of October. We note that the next key catalyst for the market would be the release of September inflation data on October 5 for the Philippines and October 13 for the U.S."
Note: This report was published in partnership with PinoyInvestor, a stock reports subscription website in the Philippines. Subscribe for free here.