The planned delisting of Metro Pacific Investments Corp. (MPI) appears to be in peril with the announcement of state-run pension fund Government Service Insurance System (GSIS) that it has acquired a total of 11.98% of MPI shares.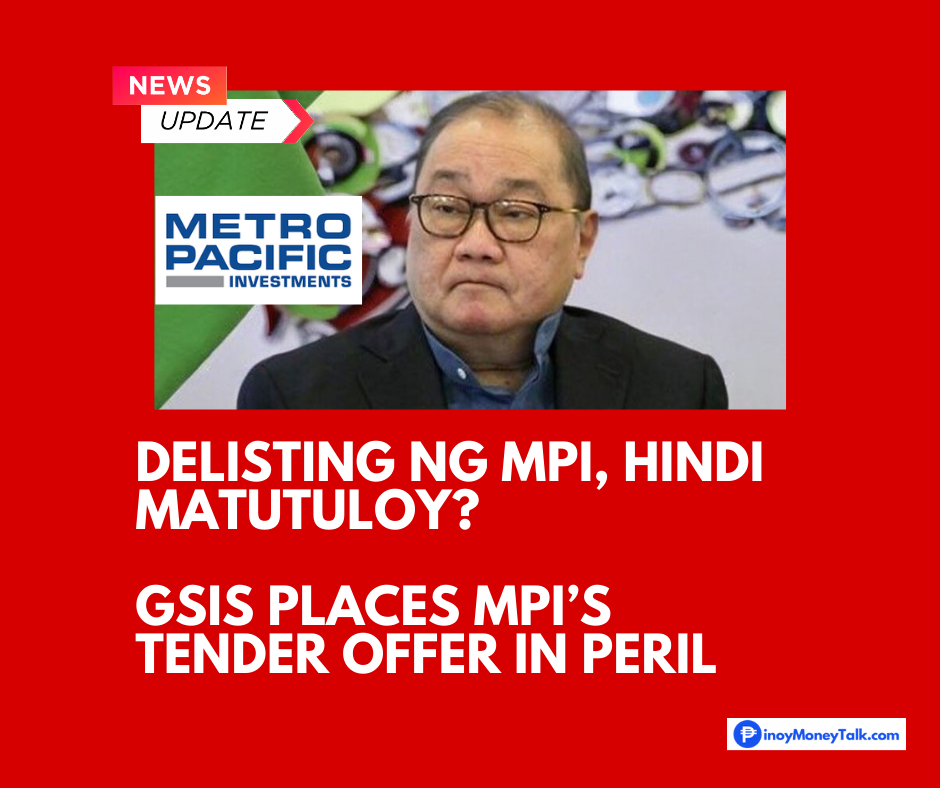 MPI submitted a disclosure to the Philippine Stock Exchange (PSE) today that it has received a letter from the GSIS, which states that:
"Please be informed that during the period 23 August 2023 and 4 September 2023, the Government Service Insurance System (GSIS) acquired 2,490,509,574 common shares of Metro Pacific Investments Corporation (MPIC). 
As a result of these purchases, GSIS now owns 3,438,549,098 which comprises approximately 11.98% of the total outstanding common shares of MPIC."
GSIS, currently headed by former PNB President Wick Veloso, has been accumulating MPI shares from the open market in recent weeks.
With GSIS now owning 11.98% of MPI shares, this effectively jeopardizes MPI's plan to delist and to go private as MPI needs to acquire at least 95% of outstanding shares via a tender offer, as per the voluntary delisting rules of the PSE.
MPI's tender offer to shareholders is ongoing and will run until September 7. MPI has offered tendering shareholders P5.20 per share — an offer price previously slammed by critics and analysts as "too low".