Professional surfer and entrepreneur Nic Lamb found a simple but ingenious solution to literally keep his head cool while dealing with debilitating migraine headaches.
Read about the pitch for Ice Beanie where things got a bit chilly in the Tank when some Sharks weren't able to make their offer after Mark Cuban snatched this cool business.
Ice Beanie (Shark Tank Highlights)
| | |
| --- | --- |
| What is Ice Beanie? | An all-natural, cold therapy compression beanie designed to provide relief from migraines and headaches. |
| Proposed Deal by Owners | $50,000 investment in exchange for 20% equity |
| Owners' Valuation | $250,000 |
| Shark who Secured Deal | Mark Cuban |
| Shark's Offer | $50,000 for 25% equity |
| Ice Beanie Net Worth | $200,000 |
What is the Ice Beanie?
The Ice Beanie is a cold compression cap that uses cold compression therapy to provide drug-free relief for migraines, headaches, fevers, and stress. It claims to also help in the recovery from concussions, chemotherapy, traumatic brain injury (TBI), inflammation, and sports injuries.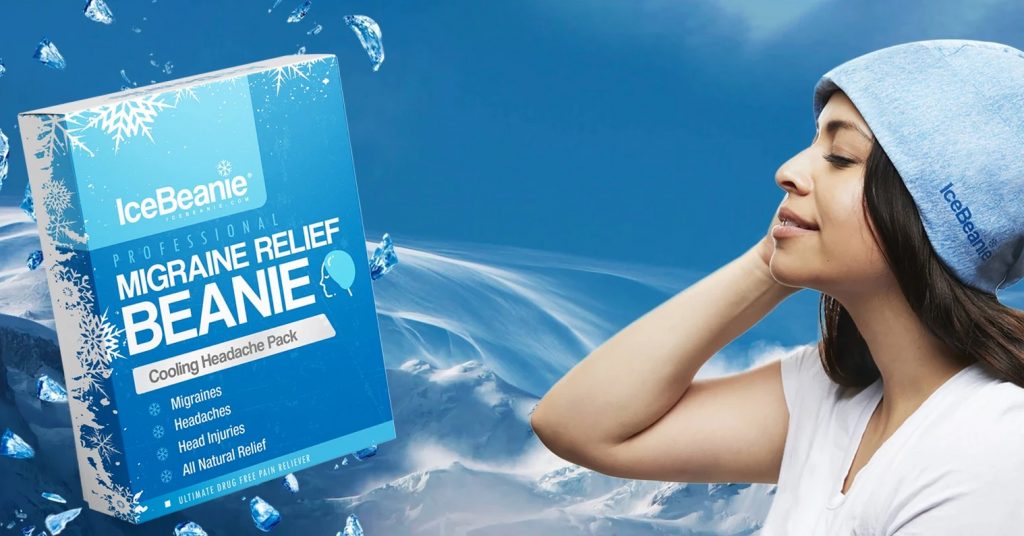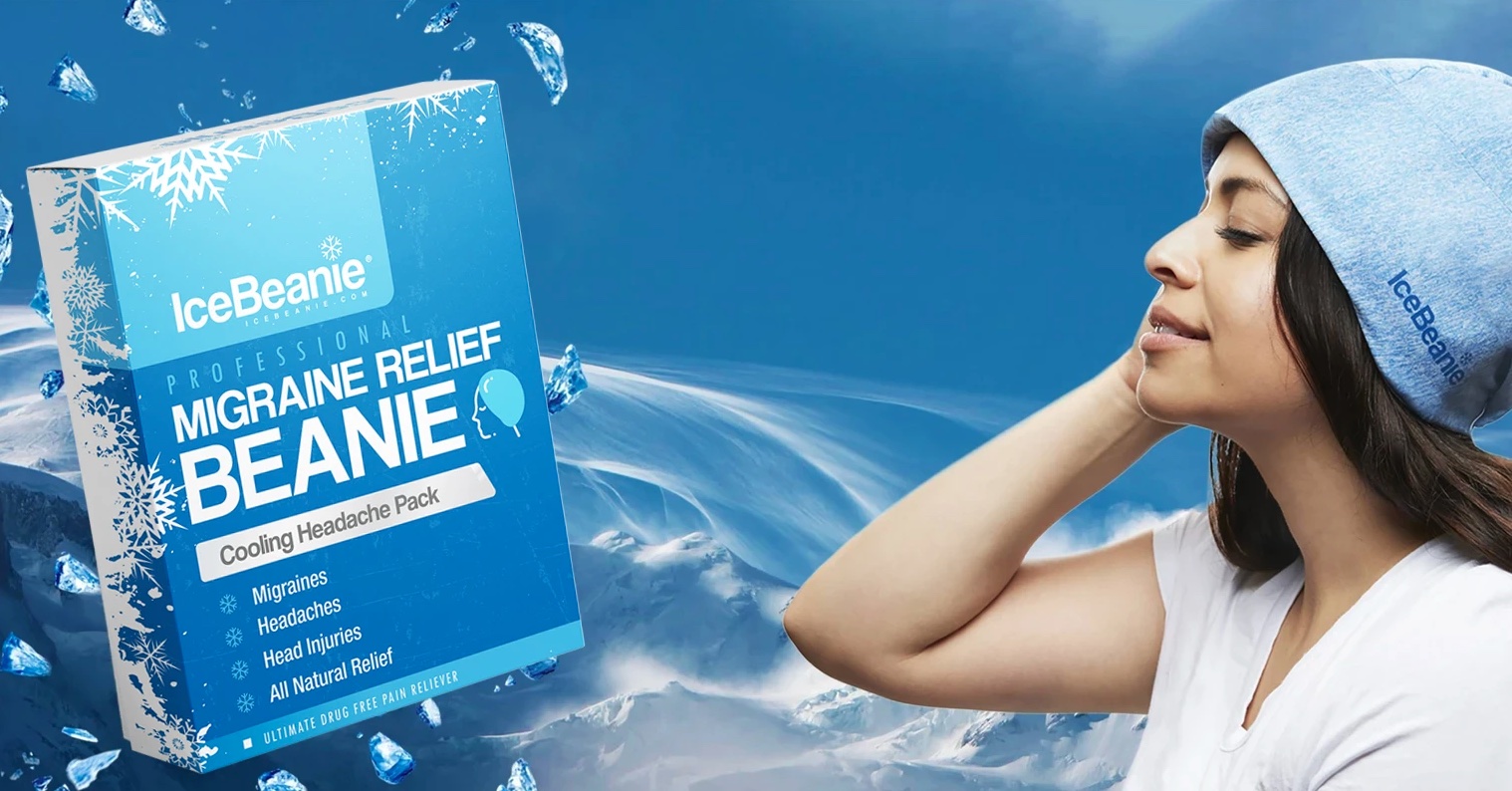 The cold compression beanie is made of plush microfiber polyester that covers the entire head. It has gel packs positioned to go over acupressure points on the head while keeping the wearer's head cool. It has a built-in velcro belt for adjustable compression to fit different sizes of heads. 
How to use the Ice Beanie cap? To use it, just keep it in the freezer for one hour then put it on for some cool relief. It will mold to the wearer's head as it warms up from the body heat. The beanie is washable, reusable, and portable.
How did Ice Beanie start?
Ice Beanie founder Nic Lamb from Santa Cruz, California is a professional big wave surfer who competes in surfing competitions worldwide. He started surfing at five years old and at age 14, he became the youngest surfer in the world to ride the deadly "Mavericks" wave in Northern California.
In 2016, Lamb fulfilled his dream of becoming a Mavericks Champion. But in 2017, he suffered a major head concussion while surfing a big wave in Nazare, Portugal. 
After the accident, Lamb continued having migraines and headaches. He found the centuries-old method of cold compression therapy or cryotherapy as a drug-free solution to his post-concussion migraines. 
But he soon grew tired of wrapping ice packs around his head every time. He thought that there must be a better way. Eventually, he invented the Ice Beanie.
Lamb launched Ice Beanie on Etsy, Amazon, and the official Ice Beanie website in the last quarter of 2020.
Ice Beanie featured on Shark Tank
Pitching Ice Beanie on the Shark Tank, founder Nic Lamb rode on a skateboard barefoot, riding it as if he was riding a wave on his surfboard, brimming with high energy.
Seeking a $50,000 investment in exchange for 20% equity, Lamb asked the Sharks "Who's ready to get cool and invest in Ice Beanie?"
He shared his back story with Sharks Mark Cuban, Daymond John, Robert Herjavec, Lori Greiner, and Kevin O'Leary. He even showed footage of himself falling from the giant wave from which he suffered a concussion.
Lamb had Ice Beanies for the panel of Sharks, which they gamely tried on. He shared that he has a patent pending on the design of Ice Beanie.
"This feels good!" exclaimed Cuban. Herjavec agreed, nodding with his Ice Beanie-covered head.
"Does this grow hair?" O'Leary joked. He went on to ask about the size of the market for the cold compression pain relief hat. "How many people would wrap their head in ice?"
"Anybody who thought it would work would do it," Cuban answered for Lamb, recognizing the potential of the product.
Lamb shared that over 40 million people in the United States alone suffer from debilitating headaches and migraines. Each Ice Beanie costs $7 to make, which they then retail for $39.95 on their official website and online selling platforms, Etsy and Amazon.
When Herjavec asked about lifetime sales, Lamb replied that since their launch in the fourth quarter of 2020, they have sold $100,000 or 2,500 units of Ice Beanie.
Lamb shared that to market the Ice Beanie, he leveraged his network of CrossFit world athletes, professional UFC athletes, and Olympic athletes. The athletes have been using the Ice Beanie to cool down from intense workouts, lower inflammation, and provide relief for tension headaches.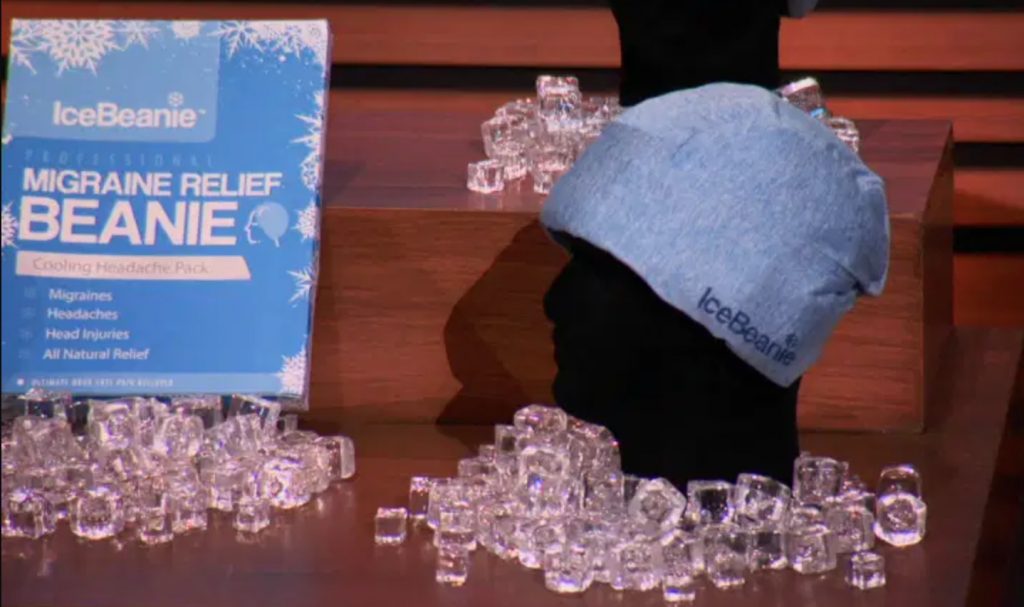 What were the Sharks' offers for Ice Beanie?
Ice Beanie started with only one offer from Mark Cuban. Then, in a surprise twist, Sharks Robert Herjavec and Daymond John wanted to make their own offers but the Ice Beanie founder already accepted Cuban's deal.
Kevin O'Leary was the first one to opt-out, saying the customer niche market is too small. 
Lori Greiner thought Lamb was great as an entrepreneur, but was concerned about the brand's competition and opted out.
Cuban then made an offer of $50,000 in exchange for 30% equity, saying "Because for 50 grand, you're a great partner."
Cuban tried to sweeten the deal by mentioning that he will put the Ice Beanie cooling compression caps in the locker room of his NBA team Dallas Mavericks.
Did Ice Beanie get a deal on Shark Tank?
Lamb asked Cuban if he was willing to lower his equity ask from 30% to 25%. Cuban agreed without hesitation. Ice Beanie founder Nic Lamb decided to close the deal with billionaire Shark Mark Cuban.
Just as the pro-surfer was celebrating having accepted Cuban's offer, Shark Daymond John broke his silence.
"So you're sure you didn't want to hear my offer?" asked the FUBU founder.
"I had a great offer," chimed in Shark Robert Herjavec, who had also been quiet after Lamb's pitch.
Sharks O'Leary and Herjavec tried to convince Lamb that he had made a mistake by taking the first offer.
Lori Greiner, acting as a mediator, told Lamb that he can change his mind and hear what the two other Sharks had to say.
John revealed his offer of $100,000 for 25%. Unfazed, Lamb stood his ground and stuck to the Shark he had already closed a deal with.
"I accepted Mark's offer. I have to honor that. Absolutely. I'm so excited," declared Lamb.
"You guys snooze, you lose," Cuban told the rest of the Sharks. 
What happened to Ice Beanie after Shark Tank?
The Ice Beanie received high demand and sold out on Amazon immediately after the Shark Tank episode aired in February 2021. On Amazon, it has positive reviews from customers who found relief with Ice Beanie. 
The brand has restocked on their official website where it can be bought as a single for $39.95 or in multiple packs starting at $71.91 for two to as much as $127.84 for a four-pack.
It is also now available again on Etsy where it is marketed as a "Natural Migraine and Headache Relief Hat." The brand has a modest following on Facebook and Instagram where the brand also shares holistic tips for well-being.
How much is Ice Beanie worth now?
After accepting the offer of Mark Cuban, Ice Beanie now has a valuation of $200,000. This is slightly lower compared to the original $250,000 valuation of the company when Ice Beanie's founder pitched on Shark Tank.
It's a modest valuation considering Ice Beanie has already booked total sales of $100,000 — already one half of Cuban's valuation — since they started selling in the fourth quarter of 2020.
Lessons from Ice Beanie on Shark Tank
The nugget of wisdom from Ice Beanie's appearance on Shark Tank's 13th episode of Season 12 comes from Nic Lamb himself.
"I jumped on Mark's offer because when you get an opportunity like that in life, you seize it. You don't wait," he said in his post-pitch interview.
Great opportunities in life and business don't come by the dozen. That's why it's best to try to be prepared to make the right decision when it does come your way. Nic Lamb knew he had a crucial snap decision to make before coming to the tank.
Like all good entrepreneurs who had come to the show, he knew coming in which Shark he wanted. Luckily, the Shark he was eyeing gave him a good offer. He stood by his word and didn't let himself be swayed by another Shark's offer, albeit it did come too late.
Just like Cuban said on the show to the other Sharks who were trying to discourage Lamb from taking the first offer, "If it's with the right partner, you always say yes."