Plant-based meat options have become more and more popular in recent years, not just for vegans but also for people looking for healthier options or who simply want to try out of curiosity.
One of the challenges for plant-based food has been getting the right flavor. Plant-based meat company Everything Legendary took to this challenge straight on, aiming to smash misconceptions that "meat-free" meant bland meat substitutes. 
Here's an update on the Everything Legendary plant-based burger company that made Mark Cuban take a Shark-sized bite.
Everything Legendary (Shark Tank Highlights)
| | |
| --- | --- |
| What is Everything Legendary? | Plant-based burgers made without soy or gluten |
| Proposed Deal by Owners | $300,000 for 10% |
| Owners' Valuation | $3 Million |
| Shark who Secured Deal | Mark Cuban |
| Shark's Offer | $300,000 for 22% equity |
| Everything Legendary Net Worth | $1.36 Million |
What is Everything Legendary?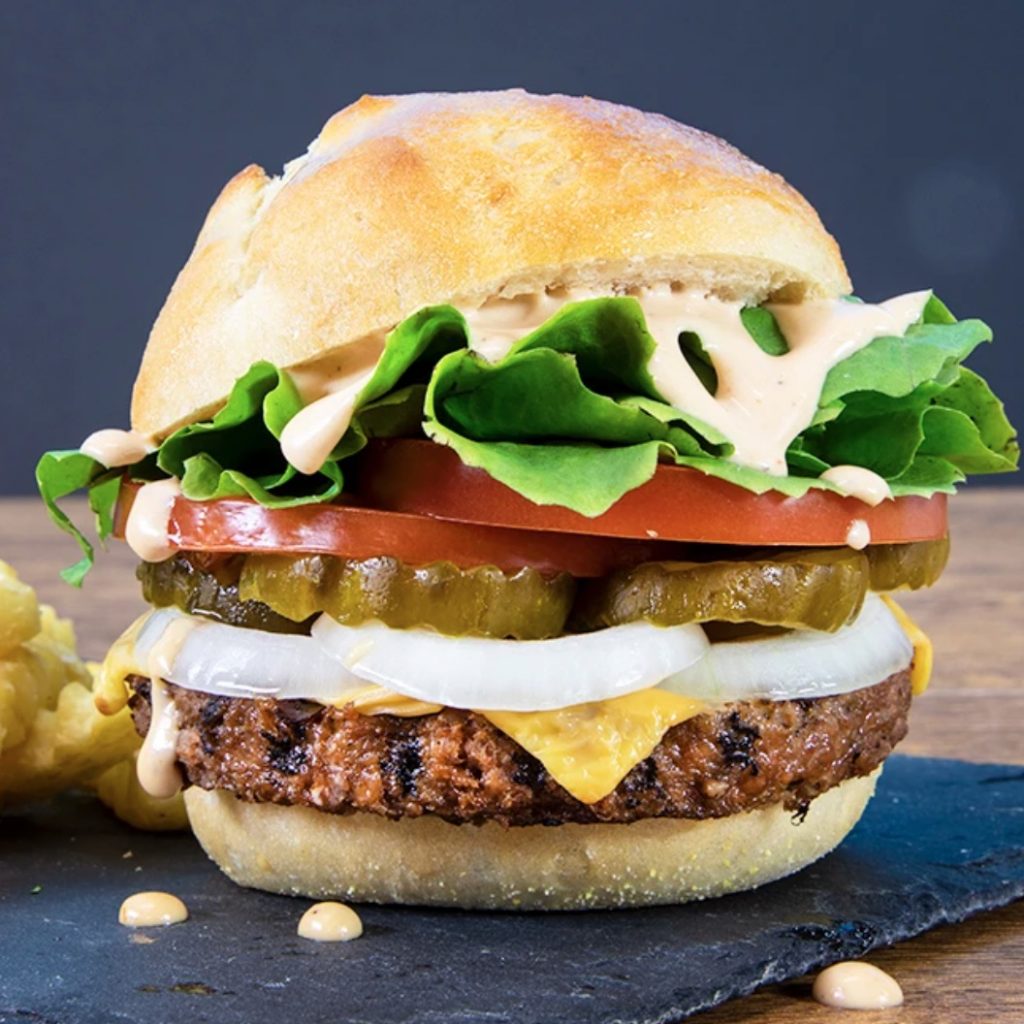 Everything Legendary is a plant-based meat company that offers plant-based burger patties. According to the company, its patties are made with premium ingredients without any gluten or soy.
Everything Legendary began in Washington, DC with Duane Cheers. His mother shifted to the plant-based diet when she was diagnosed with lupus. But Cheers realized that when his mother wanted to eat plant-based burgers, they were bland and did not taste like burgers at all.
Cheers decided to step up and called on the help of his friend chef Jumoke Jackson to develop a plant-based burger that did not sacrifice flavor. Chef Jackson, also known as Mr. Foodtastic, is a veteran chef whose goal was to infuse his love for flavor and food in all his creations. 
Once the recipe was perfected, Cheers assembled his Everything Legendary team and launched their burgers in June 2019.
Everything Legendary featured on Shark Tank
Entrepreneurs Duane Cheers, Jumoke Jackson, and Danita Claytor came to the Shark Tank seeking an investment of $300,000 in exchange for 10% equity in their company, Everything Legendary.
The trio introduced their premium, plant-based take on the classic burger to Sharks Barbara Corcoran, Mark Cuban, Daymond John, Kevin O'Leary, and Lori Greiner.
All the Sharks loved the meat-free, vegan burger patties that they sampled.
"Very good. Nice smokey flavor," commented Lori Greiner.
"Very burger-esque," agreed Kevin O'Leary.
"It takes just like a burger but the texture is just like a burger," observed Barbara Corcoran.
The Sharks were impressed by the flavor and the fact that the 6-ounce burger patty only has 250 calories. 
At the time of recording the show, Everything Legendary sold the plant-based burger patties in two options: the 4-pack, which costs $20 to make and sells for $45, and the 8-pack which costs $40 to make and retails for $75.
This gives them a cost margin of 53% for online sales.
Corcoran commented that the Everything Legendary patties cost 30% more than its popular competitors. Cheers reasoned that theirs is a premium product, the "wagyu beef" of plant-based meat.
What were the Sharks' offers for Everything Legendary?
Out of five Sharks, it was only Mark Cuban that made an offer for Everything Legendary burgers.
Shark Barbara Corcoran cited the high retail price as a huge challenge and opted out. Mr. Wonderful Kevin O'Leary said that the valuation was not justifiable because of the company's current state. 
Mark Cuban, who is vegan, was the next one to speak up. "I'll give you $300,000 but because there's so much work, I want 25% but I'm worth it," said Cuban.
Cuban admitted that he liked the vegan burger patties so much, he would get them everyday. He advised them to work with DoorDash and Uber Eats.
Did Everything Legendary get a deal on Shark Tank?
Yes, Everything Legendary successfully got Shark Mark Cuban to take a bite on the business, for 22% equity in exchange for $300,000 investment.
Cuban made his initial offer of $300,000 for 25% equity and Duane Cheers asked the billionaire if he was willing to lower the equity to 20%.
"Do 22% and we've got a deal," replied Cuban.
Cheers, Claytor, and Jackson all happily accepted the offer from Cuban. 
What happened to Everything Legendary after Shark Tank?
Immediately after the Shark Tank episode, Everything Legendary received a legendary amount of orders. The company sold over $250,000 worth of burger patties in just 24 hours after the Shark Tank episode aired, according to Mr. Foodtastic's post on Instagram.
This certainly beat the $15,500 entire revenue for the month of January 2021, proving once again the "Shark Tank effect" that the TV show produces for products featured on the show.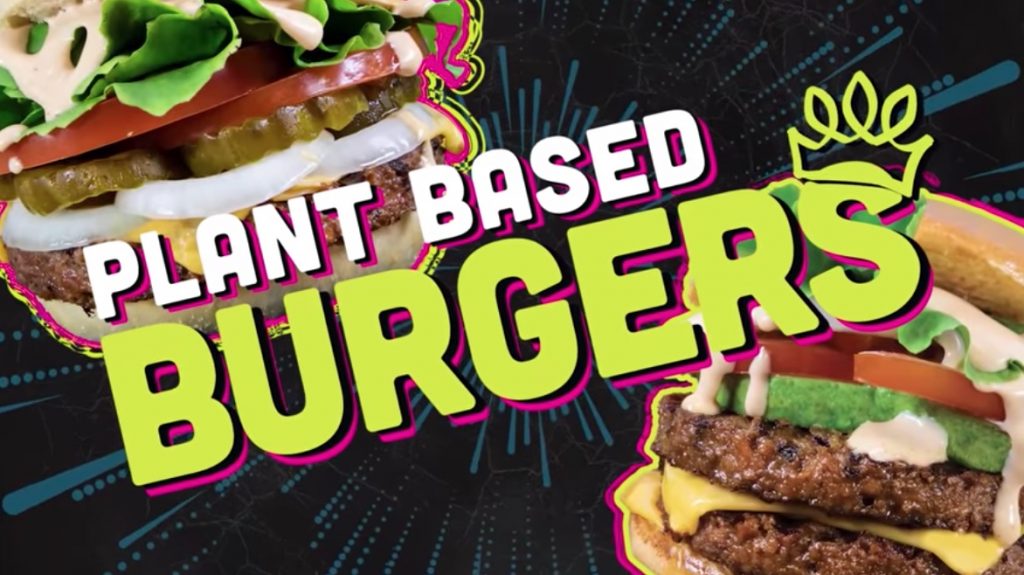 Prior to Shark Tank, they have not bought any digital ad or spent on customer acquisition because everything had been by word of mouth. In the beginning, 80% of their sales were from pop-ups.
Is Everything Legendary still in business today?
Yes, Everything Legendary continues being legendary today. Apart from the company website, the flavorful plant-based burger patties are also available from retailers such as Acme, Giant, and Safeway.
The brand is very active on its social media pages on Facebook and Instagram where they post updates. There, the brand posted about the Shark Tank sale that came with the airing of the show.
Everything Legendary also posts on the availability and schedules of their curbside pickup and even shares plant-based recipes to followers every week.
Currently, Everything Legendary is developing its version of plant-based ground meat and different flavors for the burger patties. The brand also sells its signature vegan Legend Sauce.
How much is Everything Legendary worth now?
Everything Legendary currently has a valuation of $1.36 Million based on the Shark Tank deal with Mark Cuban who invested $300,000 for 22% equity in the company.
Lessons from Everything Legendary on Shark Tank
The founders of Everything Legendary decided to improve what they found was lacking in the existing plant-based meat in the market, which was flavor.
They took a different approach to plant-based meat by focusing on bringing flavor and having a skilled chef like Jumoke Jackson to develop it. They chose to have premium pricing to go with their premium flavor and branding. To do this, entrepreneurs need to have the confidence in their product and their business, that customers will follow and not be deterred by the price.
Choosing a partner who had the same confidence and whose beliefs align with your business is a winning combination. Mark Cuban is a legendary Shark who's a great match for Everything Legendary.