Sponsored Links
Manila, Philippines — Tropical storm Ondoy (International Name: Ketsana) hit Luzon and parts of Metro Manila on Saturday, September 26 and brought flood, jammed traffic, landslides, and deaths.
Waist-deep flood waters caused cars to stall in the middle of highways. People walked due to lack of public transport and impassable traffic. Residents were forced to stay on the rooftops of their houses due to submerged first- or second-floors. The National Disaster Coordinating Council (NDCC) reported 240 deaths as of Tuesday, September 29. Many more are missing.
Here are some pics and videos we gathered online showing the impact of typhoon Ondoy in the Philippines.
See also: Bagyong Ondoy lashes the Philippines (PICTURES)
Video #1: UERM (Sta. Mesa, Manila)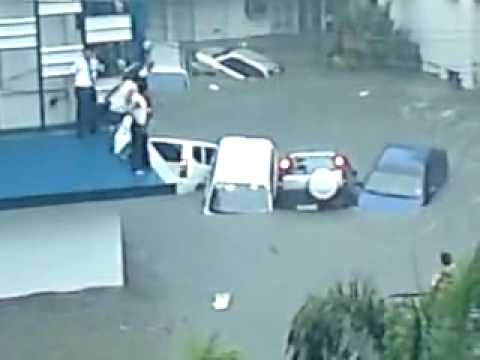 Video #2: Aerial view of Pasig, Marikina, Rizal
Video #3: Katipunan, Quezon City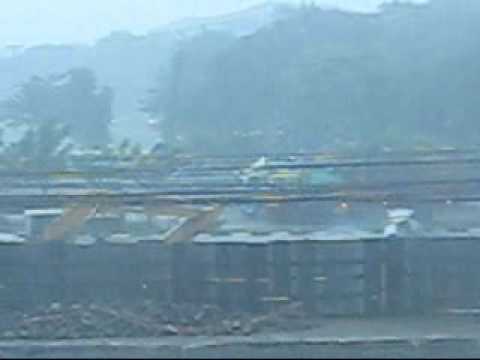 Sponsored Links
Video #4: Tropical Storm Ondoy (Ketsana) hits Manila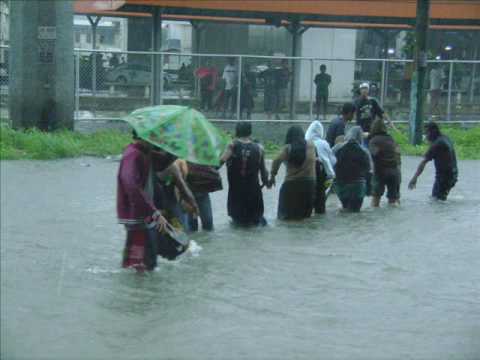 Photos of Typhoon Ondoy (Ketsana) in Metro Manila, Philippines
See also:
* Credits: All photos and videos were compiled from various online sources. We do not claim ownership on any photo or video shown above. Copyright is reserved to the owner of the image or video.
Comments via Facebook
comments