Philippine prisoners' jail dance now an internet phenomenon
Filipino prisoners in the island of Cebu are bringing down the house, err, the jail house.
Some 1,600 inmates of the Cebu Provincial Detention and Rehabilitation Center (CPDRC) are now becoming a worldwide phenomenon after their dance routines featured prominently in the video sharing site, YouTube, and in other media companies such as BBC and Yahoo News.
The dancing, held twice daily in jail, was the brainchild of special security consultant Byron Garcia who also put the videos on YouTube.
He said they began the dancing routines last year after he noticed that very few of the prisoners were taking part in the calisthenics and push-ups that the jail was offering for their exercise.
Millions of YouTube users around the world have watched the prisoners dance to Michael Jackson's "Thriller," Queen's "Radio Gaga," music from the hit move "Sister Act," Village People's "YMCA" and "In the Navy," and Pink Floyd's "the Wall."
Watch these videos after the jump.
Michael Jackson's "Thriller"
"Dayang-Dayang" and Sister Act's "I Will Follow Him"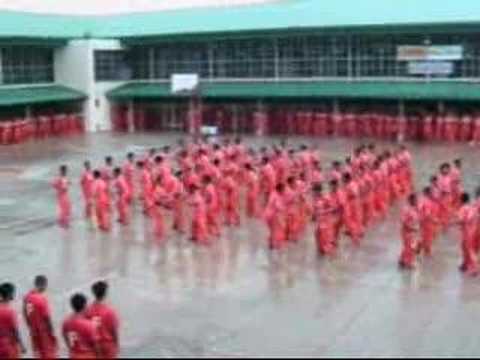 Interestingly, a video response was posted claiming that the prisoners were actually being exploited and, at times, even tortured just to be able to finish the dance routines. No actual proofs of these accusations were shown, though.
Here's that video clip.



<!–- google_ad_section_end –-> <!–- google_ad_section_start –->