Valentina Hasan sings 'Ken Lee' (aka Mariah Carey's 'Without You')
Thanks to YouTube, we now have easy access to a plethora of funny TV boo-boos. We saw Renaldo Lapuz sing his infamous We're Brothers Forever song on "American Idol," Ms. South Carolina Teen USA 2007 struggle with everywhere like such as, and Janina San Miguel excusing herself for mangling the English language because she's just "17 years old."
The latest one to hit global popularity is a video of a contestant of Music Idol, Bulgaria's version of "American Idol," who auditioned by singing her own rendition of Mariah Carey's Without You.
And by "own rendition," we mean her very own version — and lyrics — of the song.
Watch Valentina Hasan as she sings Ken Lee.
She was invited back to the show to sing an "improved version" of Ken Lee, but it appears she managed to improve only just a little bit.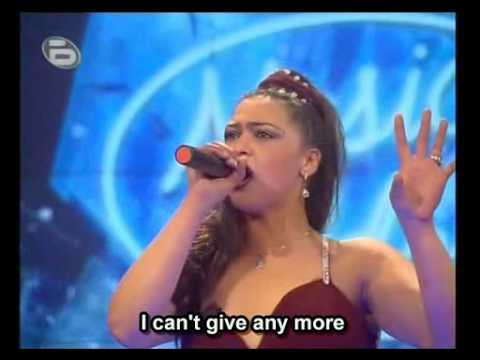 Ken lee…
tulibu dibu douchoo…
Ken lee…
Ken lee meju more…
Topic keywords for this post:

valentina hasan-ken lee (without you mariah carey)
<!–- google_ad_section_end –-> <!–- google_ad_section_start –->