Anti-Filipino remark on 'Desperate Housewives'?
The mob is at it again. Hundreds and thousands of Filipinos recently forwarded emails, posted blog entries, and signed online petitions decrying the allegedly "racist" remark that Teri Hatcher's character in the TV show Desperate Housewives uttered in last week's season premiere.
The "offending" line:
Okay, before we go any further, can I check those diplomas because I just wanna make sure that they're not from some med school in the Philippines.
A clip of the scene is here: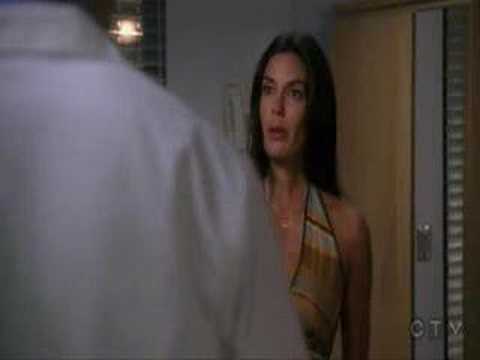 An online petition calling for the show's producers and writers to apologize for the episode's "discriminatory and hurtful" remark already gathered more than 12,000 signatures as of this posting (Oct. 8 update: now make that 108,000, wow!).
But do all these people really understand what the issue is about? Or is it merely a case of not being left behind by the mob? They said it was offensive to Filipinos, I'm Filipino, therefore, I should be in.
Personally, though, I think the remark was a jab not at Filipinos in general but at schools and diploma mills in the country that continue to produce graduates not skilled enough for work. As long as we have a place called Recto where fake diplomas can easily be bought and licensure exam scandals that undermine the credibility of our professionals, the state of Philippine education will continue to be the butt of jokes.
Hell, even we ourselves do it. Don't we laugh whenever the latest batch of school-bashing jokes are out?
UST – UP Sana Tayo
DLSU – Di Lumusot Sa UPCAT
ADMU – Ang Daming Mali sa UPCAT
MAPUA – Meron Akong Panaginip, UP Ako!
FEU – Failed to Enter UP
CEU – Can't Enter UP
PUP – Parang UP
AdU – Ako'y Di UP
PLM – Pangarap Lang Mag-UP
PNU – Puro Nagsibagsak sa UPCAT
PWU – Puro Wishing UP
How is this different? Because the "derogatory" joke was delivered by a foreign country? In that case, Indians should complain (file a government protest, maybe?) that we continue to call them "Bumbays" — from "Bombay," the city — and we knowingly use the term derogatorily, not even as a joke.
Had Susan Mayer's line been mentioned matter-of-factly in a news or documentary program, our protest would have been valid. But lest we forget, Desperate Housewives is a dramedy — a drama AND a comedy. Everything said there should not be taken seriously. For one, Susan Mayer was definitely in character — insensitive, arrogant, and stupid — when she delivered the line.
Locally, GMA7′s Bubble Gang has, for almost a decade now, continued to poke fun at Diego for being "ugly and gay" and at Mykah for being "baluga" or "dark-colored." Michael V's "such-a-loser" yaya character is stereotypically "Bisaya."
Where's the rage? They sure don't sound funny to the Bisaya, the gays, the dark-colored, and the ugly but why are people not complaining? We were aghast when a US TV show "disparages" Filipinos yet we continue to patronize a show that tolerates, if not encourages, discrimination among ourselves.
It's high time we stand proud as Filipinos. And it's time to improve the quality of education in our schools. But it's also time to ask ourselves if our culture of double standards have already turned us into someone  like the insensitive and stupid Susan Mayer.
UPDATE: The show's network, ABC, has issued an apology for the said remark:
The producers of "Desperate Housewives" and ABC Studios offer our sincere apologies for any offense caused by the brief reference in the season premiere. There was no intent to disparage the integrity of any aspect of the medical community in the Philippines. As leaders in broadcast diversity, we are committed to presenting sensitive and respectful images of all communities featured in our programs.
==========
Have your own thoughts? Join the discussion here.
Topic keywords for this post:

fucking housewives philipines
PUP parang UP
<!–- google_ad_section_end –-> <!–- google_ad_section_start –->