How to answer stupidly and still win a beauty pageant
And I thought our beauty pageants have already matured a bit. But watching last Saturday's Binibining Pilipinas 2008 pageant, I can't help but tell myself, "I was so wrong!"
Because how can a finalist who barely answered the question correctly manage to snatch the Bb. Pilipinas-World title, the second (or is it the third?) most prestigious title in the Bb. Pilipinas competition?
Watch the YouTube video below of how Janina San Miguel "confidently" answered the question posed by a judge, which clinched her the 2008 Bb. Pilipinas-World title.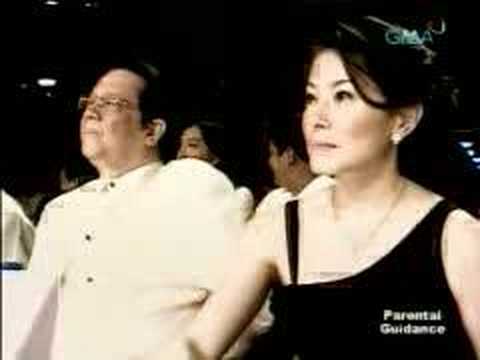 Transcript:
Paolo Bediones: Number 15, Janina San Miguel! Janina, how are you?
Janina San Miguel: I'm fine.
Paolo Bediones: All right, so you won two of the major awards – Best in Long Gown, Best in Swimsuit. Do you feel any pressure right now?
Janina San Miguel: No, I don't feel any pressure right now.
Paolo Bediones: Confident! All right! Please choose the name of the judge.
Paolo Bediones: We have… Miss Vivienne Tan.
Vivienne Tan: Good Evening.
Janina San Miguel: Good Evening.
Vivienne Tan: The question is, what role did your family play to you as candidate to Binibining Pilipinas?
Janina San Miguel: Well, my family's role for me is so important because there was the wa- they're, they was the one who's… very… Haha… Oh I'm so sorry, Ahhmm… My pamily… My family… Oh my god… I'm… Ok, I'm so sorry… I… I told you that I'm so confident… Eto, Ahhmm, Wait… Ahahahaha… Ahmmm. Sorry guys because this was really my perst pageant ever because I'm only 17 years old. And ahaha… I, I did not expect that I came from… I came from one of the tough 10. Hmm. So… but I said that my family is the most important persons in my life. Thank you.
Her grammar mistakes are not the issue. I'm only wondering how the Philippines can win the Miss World title by sending someone who cannot express herself well and who cannot answer the question correctly.
Is she going the way of Melanie Marquez who, because of her "long-legged,"  won the Miss International pageant despite butchering the English language effortlessly?
Or Lauren Caitlin Upton, Miss South Carolina Teen USA 2007 candidate who struggled with maps, US Americans, and everywhere like such as?
If you find it difficult to speak fluently in a certain language, use one in which you are comfortable with. Having a translator by your side does not make you less of a beauty queen.
The best of luck then to Janina (and to us!) when she competes in the Miss World 2008 pageant!
Topic keywords for this post:

beauty pageant question and answer
funny beauty pageant questions
janina san miguel question and answer
janina san miguel answer
janina san miguel question and answer transcript
funny beauty pageant answers
funny pageant questions
question and answer for beauty pageant
funny questions and answers tagalog
Janina san miguel
<!–- google_ad_section_end –-> <!–- google_ad_section_start –->